All items are sold-out fast at the respective blogshops.
Picture credits to the respective blogshops.
All brand new items not worn/washed before unless otherwise stated.

#1 Lyla Pink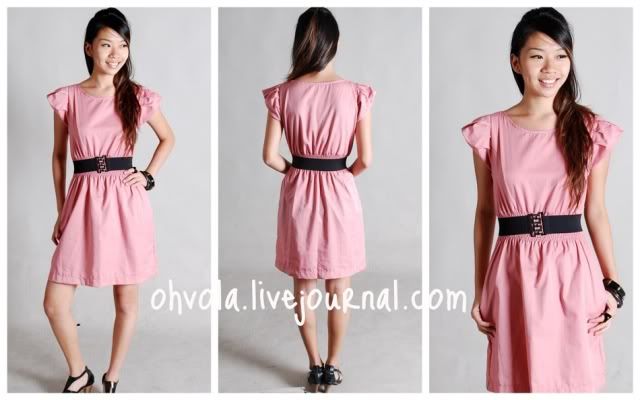 $25 mailed.
Brand new in bag from Ohvola! (Was a hit in that collection)
(Comes with detachable belt as shown)
Length : 33.5"
pit to pit : 18.5"
Fits UK 6 - 12
Cotton

---------

#2 Hollyhoque Gathered Long Sleeve in greyish-brown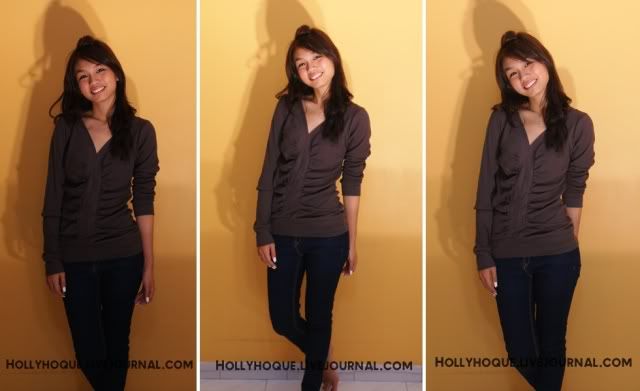 $22 mailed.
Brand new in bag
MANUFACTURED BY HOLLYHOQUE
Measurements: 15-20" Across, 25" Down.
Of good tank-top material


---------

#3 Satin square prints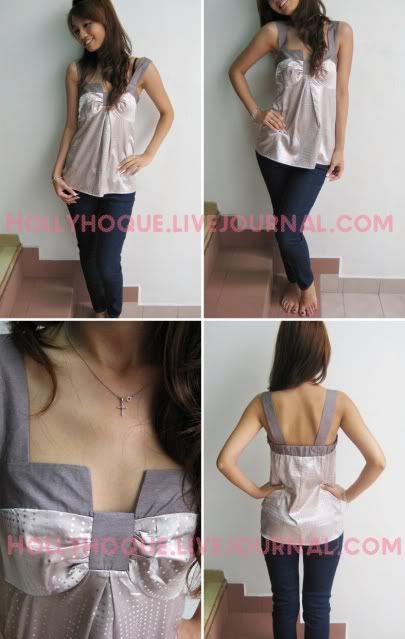 $23 mailed.
Brand new from Hollyhoque!
Measurements: 14.5" Across, 24.5" Down

In a very delicate shade of champagne peach with silver square prints.
Of good satin-silk material that is very soft to the touch. Turn heads with this gorgeous!

-------


#4 Chiffon Flutter Sleeve Dress in White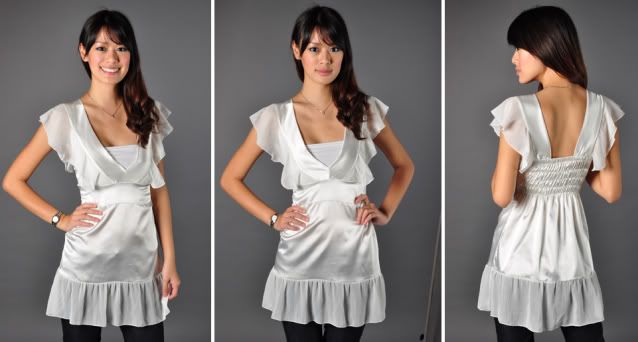 $25 mailed
Brand new from RunwayDiva.
PTP: 11''- 17''
Length: 31''
Made of satin and chiffon, wear this as a tunic or as a dress.


---------

#5 Satin Lace V Neck Romance Top in Turqoise




$23 mailed.
Brand new in bag.
PIT TO PIT: 15.5" across
LENGTH: 25" down

-------

#6 Hollyhoque's Pull & Bear Inspired Lace-Bib Dress in Navy Blue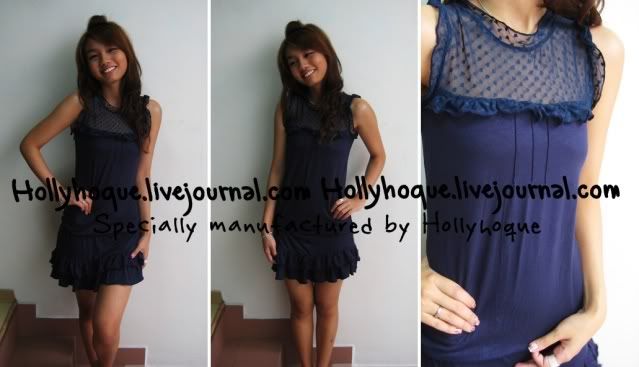 $26 mailed.
Brand new.
Measurements: 13-17" Across, 32" Down
The actual piece (With polka-doted lace details) retailing at Pull & Bear as a top for much more!


--------
#7 Frill Ruffle Front Top in navy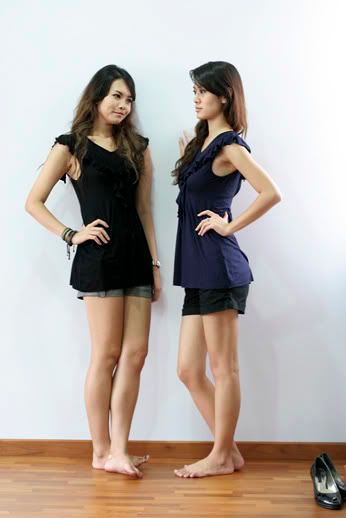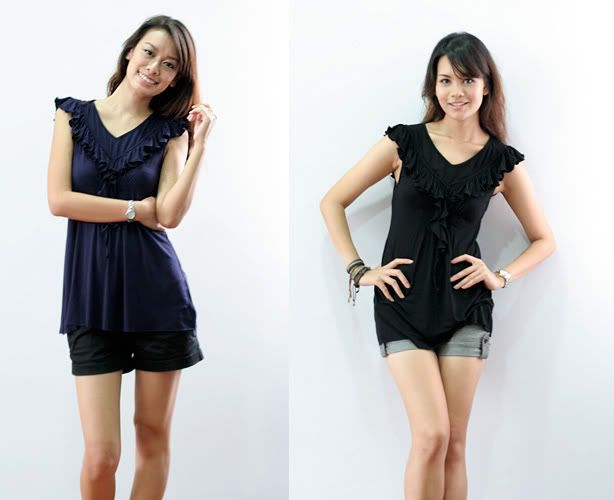 From runwaydiva. Slightly smoked at the back for good fitting. Ruffles details at the sides and in the front. Really pretty piece.

Selling the navy piece. (the one on the left of the right of the top picture, as well as the left on the horizontal picture.)
Brand new.
$17 mailed. Originally sold at $25.

Material: Soft cotton

PTP: 14''-20''
Length: 26''
-----------

Strictly no trades. Please do not ask for any trades.
Prices are negotiable with fast payment.
------

To order:

Simply leave a comment at tagboard stating the piece that you're interested in and leave your email and I'll get back to you asap.
Only ibanking/POSB atm transfers accepted.
Meet-ups to my convenience. (Hougang/Kovan/Serangoon/Bishan mrt)
Or email: felicia_sakura@hotmail.com for fast response! (: